Seahorse Survey Course
TAKE PART IN THIS INNOVATIVE COURSE AND LEARN MORE
The Seahorse Trust works with partners all over the world setting up and helping with seahorse surveys. We have partners, a Seahorse Alliance, in Malta, Spain, France, Italy, Bermuda, Japan, Peru, Brazil, Philippines, Australia and many other countries.
The Seahorse Alliance, working in partnership means that we are able to achieve so much by collecting data and working together all over the world. This enables us to put together our findings and inform the relevant authorities on how to conserve, preserve and understand seahorse species.
In working with others around the world we have come to realise that the techniques of surveying vary quite a lot and so we have put together and designed an international standard method for studying seahorses in the wild.
This is an online course  and at the end of it you will be able to understand seahorses and conduct seahorse surveys to provide much needed information on these amazing species. This course is £65.
The design and putting together of this course was kindly funded by the Postcode Lottery Trust and we would like to say a massive thanks to them and the players of the Peoples Postcode lottery for supporting our work.
LATEST COURSE DATES AND VENUES
          Please e-mail one of the links below to find out the next course dates and venues.

For those wishing to progress from student to Instructor for our Seahorse Survey Course you must have already completed the Seahorse Survey Course and discussed suitability with the Course Coordinator, who can be contacted on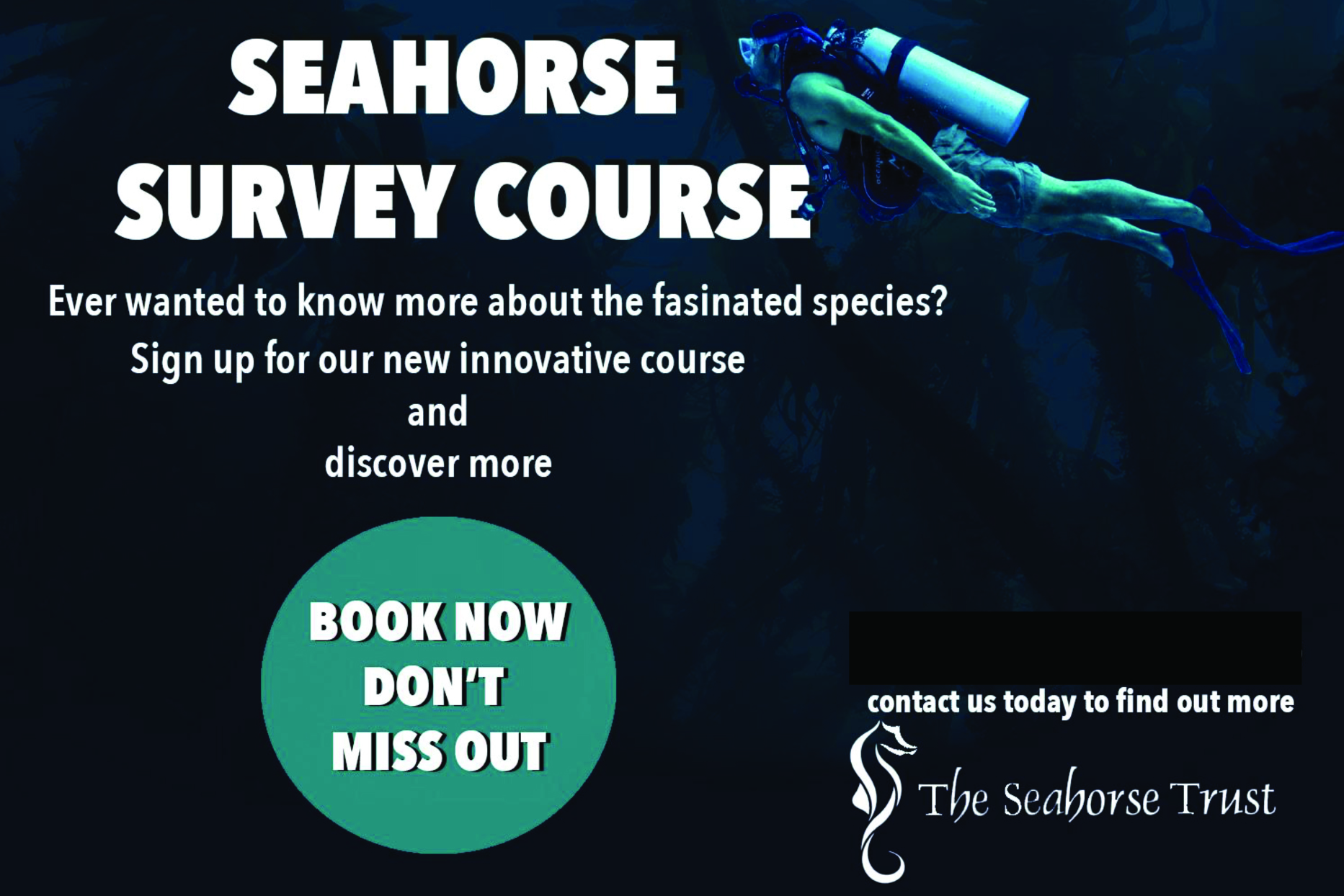 TO ENQUIRE SIMPLY EMAIL
or
Once you have completed the online course you may want to know more about our Ecology and Biology course.
The Seahorse Survey Course and the Seahorse Biology, Ecology and Conservation Course cost just £65 each.
At present we are offering both courses if booked and paid for together for a discounted price of £120.