Big Thanks
NATIONAL LOTTERY HERITAGE FUND
The Studland Tagging Project has now been running since early 2009. The first year has been funded by the National Lottery's, Your Heritage fund. This funding allowed us to tag a number of seahorses and learn a great deal about them. In this first season, we had many seahorses getting pregnant and giving birth a number of times and we have also learned that then definitely form partnerships for at least one season and keep to the same territory for the breeding season.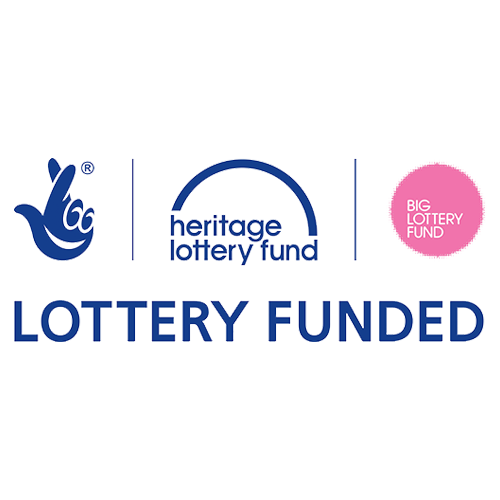 Identifying Seahorses
THROUGH THE NEW TECHNIQUE OF PHOTO IDENTIFICATION
After a number of years working at Studland we have now changed our method of identifying seahorses from the original tags to photo identification so that we can identify individuals on the study site, this allows us to build up an intimate picture of each seahorse and their ecology. By taking high-resolution pictures strictly without flash as it can kill seahorses we use a system of spot clusters to identify the seahorses; although the tagging was not intrusive we want to minimise any contact with the seahorses if we can and so this method has been used since latte 2013. The project is proposed to go on for a number of years so that we can gather a great deal of information about these amazing animals, particularly as there site is under threat from overuse. We hope that the data we collate will allow us to put together a management plan for the site so that there will be seahorses there for generations to come.
To the right is an example of the head profile pictures we use to identify seahorses
This is the same seahorse with pictures taken from either side of the head
New Conservation Zone
PROTECTING THE SEAGRASS MEADOWS
Studland Bay has been put forward in the third tranche of proposed Marine Conservation Zones (MCZ) and we hope this recognition will ensure that the existing laws will be enforced to protect this rapidly disappearing species.
The Royal Yachting Association (RYA) has recognised that anchoring and mooring is having a detrimental affect on the seagrass beds at Studland and elsewhere and so they have produced a leaflet to tell their members and to advise others on what to do in and around seagrass meadows. We welcome this decision to educate about the problems with anchoring in seagrass meadows and you can find more information on their RYA Anchoring and Mooring web page
The leaflet called Anchoring with Care can be downloaded from their webpage, it is situated on the right side of the page under downloads.Have a look at the film by award-winning wildlife photographer Ross Birnie about our work and the problems at Studland Bay