STOP THE CURIO TRADE CAMPAIGN
The curio trade, those 'innocent' mementos from seaside visits, cause death and destruction to millions of species every year and because of this a breakdown of the habitats they live in.
This trade is on an industrial scale around the world, forcing so many species and habitats nearer to extinction; with many never being able to come back from that brink and it is entirely possible seahorses could be one of those species.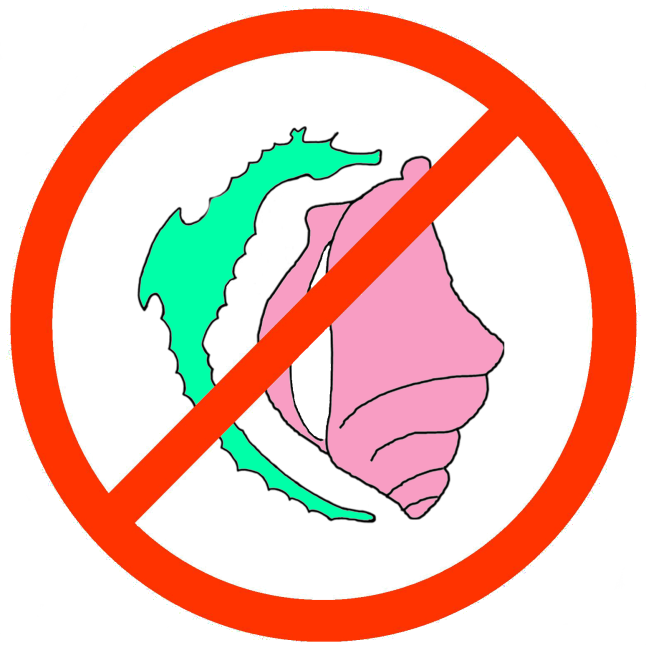 Illegal trading of Seahorses and Marine species.
THIS IS A DEVASTATING TRADE TAHT KILLS SO MANY SPECIES
Our friends at Save our Seahorses in Ireland have done undercover work and discovered that the official figures do not show the true scale of the seahorse trade and SOS estimates that every year in excess of 150 million seahorses was caught for the curio and medicine trades, which means that as a species seahorses could be extinct in 25 to 30 years. This has to STOP !!!!
It is a devastating, cruel trade that has far-reaching consequences worldwide and is often seen as an 'innocent' memento of a seaside trip, a trinket to have in the bathroom or office, a unique curio but in reality it is a cruel, indiscriminate, devastating trade that kills and maims so many species, leaving behind a desert-like environment.
In recent years we successfully lobbied E-bay to have seahorses banned from sale on the internet shopping channel, not just in the UK but throughout Europe, America and Australia (different rules apply on each continent).
This was an amazing success due to our volunteers who have all contributed to the reporting of illegal items and we now have a permanent volunteer who monitors the shopping channel to check what is happening. They can be contacted on neil.seahorses@tesco.net if you see any for sale.
As time allows we will also target other shopping channels, not just for seahorses but for other species as well, such as shells, sharks, porcupine fish, and corals.
Make a Difference
THERE SO MANY WAYS YOU CAN GET INVOLVED AND SUPPORT OUR CHARITY
You can help us to make a difference. We need to generate £5,000 to start the project (it will cost almost £48,000 a year but we need to get going as a matter of urgency) and get started, so please help pledge to make this trade a thing of the past here in the UK and when we have succeeded here in the UK we will spread in partnership with others around the world.PLease visit our funding site at GoFundMe and make donation big or small, it all helps
The public is going to be able to help us in this campaign and we will encourage them to visit shops (peacefully and unobtrusively) selling these sorts of items and report them to us through our illegal trade e-mail address ILLEGAL trade everyone from all walks of life can get involved, visit these shops and report them to us and we will pass on the details BUT please do so peacefully.
We will then investigate and report the shop and items to the Wildlife Crime Unit.
We also aim to compile a database of this appalling trade and lobby the government to crack down on it and to make it entirely illegal, you will be able to lobby the government in a time when we have gathered enough data and we will let you know who to contact in due course.
As the campaign progresses and working with partners such as Wild Aid (UK) who specialize in environmental education and with our friends at Save Our Seahorses and Birders Against Wildlife Crime, we intend to make this a major National and International Campaign and to make difference.