Christmas 2020
Wide range of gift items – from £4 (per month) to £1850 !  All your Christmas present buying wrapped up for you on this page!
Please also see our Shop page for more details and to see pictures of the wonderful items mentioned below.
For that truly hard-to-buy-for-person – Adopt a Seahorse for them!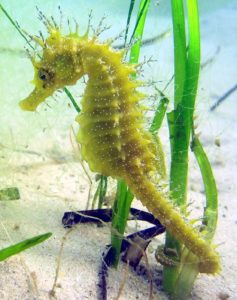 For just £4 per month (Minimum of 6 months) – you will receive an ID card with information about the chosen seahorse, a Seahorse Trust pin badge, a Seahorse Adoption Certificate, a Seahorse Trust sticker, and a fluffy toy seahorse for presenting to the lucky recipient.  The Seahorse Trust will also send their newsletter to the recipient's registered email address, so please ensure you advise us of this at the time of adoption.
Everyone needs a glittery Sebastian – especially at Christmas !
Take a look at the lovely Seahorse called Sebastian!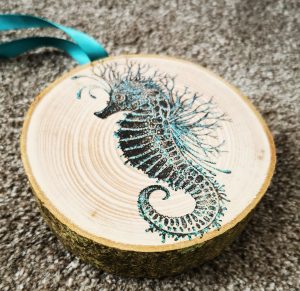 He's been printed and decorated onto a wooden round, and comes complete with a ribbon for hanging anywhere you choose to catch the light!
You can order him directly from the Woodland Wildlife shop online for just £10 incl  P&P, and if you mention The Seahorse Trust, then £1 of the sale will be donated to the Trust's funds. Please note the donation is limited to just the Sebastian wooden decoration sale, not other items on the website.
Beauty Kitchen – a little Christmas pampering!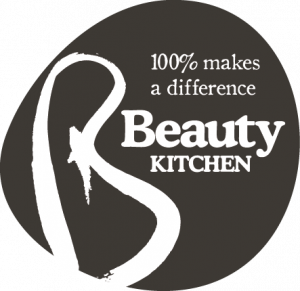 Indulge yourself – or someone you love – this Christmas by taking a look at the lovely gift ideas from Beauty Kitchen who offer a range of beauty products which are made with seahorse plankton, which is a marine microalgae full of Omega 3 and 6.
Seahorse Plankton Really Radiant Moisturiser – an ultra-hydrating moisturiser that is supercharged with a blend of two types of microalga and two seaweeds that are scientifically proven to protect skin from pollution, even tone and revitalise your skin's building blocks.
Seahorse Plankton High Definition Facial Oil – talk about powered up plankton! This lightweight facial oil is supercharged with                                             a unique blend of marine extracts – including two types of microalga and three hand-harvested seaweeds.
Please note that Beauty Kitchen kind donation of 1% of net sales to The Seahorse Trust is limited to Seahorse Plankton products .
SEAHORSE ale from Salcombe Brewery – cheers!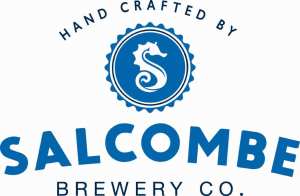 Who could resist a hand-crafted beer from Devon? Created with hops, malt, yeast and, their own Devon water and a splash of passion! A beer for every occasion with a bit of Salcombe in every drop!  The SEAHORSE Beer reflects that Salcombe Estuary is a breeding ground and safe haven for both British species of seahorse.  It is an amber ale, sweet and smooth, with a gentle spicy hop character and hints of burnt toffee, caramel and a smoked malty finish.  What's not to like?!
Salcombe Brewery will donate 5p to The Seahorse Trust from every bottle bought.  Happy Christmas everyone  – cheers!
Membership of The Seahorse Trust – a gift that keeps on giving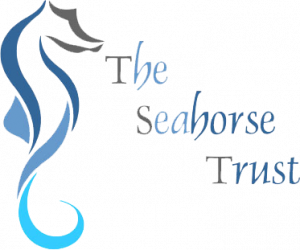 Sign a loved one up to be a Member of the Trust for just £25 a year. In return you'll receive a Seahorse Trust pin badge, Seahorse Trust sticker, and a Certificate of Membership to give to them. They will also be sent the regular newsletters via email. Remember to tell us their email address when you place your order!
Wildflower Favours – spread some seeds of love!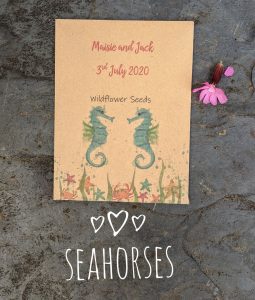 Wildflower Favours supplies seed packets for any occasion, including Christmas, weddings, parties, anniversaries, funerals etc,  and for business promotional events.  They are rather obsessed with bees and seahorses as both species are endangered and need the help of humans.  The seed packets are recycled and eco-friendly and they contain British-grown wildflower seeds of British species – species that bees adore.  Every packet of Seahorse Trust seeds sold enables a 50p donation to The Seahorse Trust.  Not only are you helping seahorses, but the bees too by encouraging them to visit the wildflowers you grow from these packets.
Why not buzz on over to Wildflower Favours to help save bees and seahorses!
Lifeforms Art – For those hard to buy for – who doesn't love a seahorse?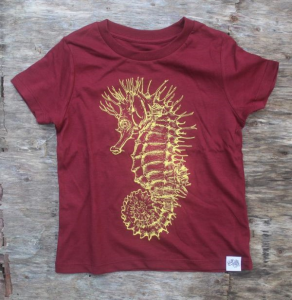 Lifeforms Art are a family business, lucky enough to live in Ceredigion, West Wales, and they spend their spare time beach-combing and beach-cleaning.  Their certified vegan Seahorse T-shirts are made from 100% soft organic cotton,  fairwear-certified and available in a choice of three colours for both adults and children.
They  also offer a wonderful Seahorse Story Book  to colour, printed on 100% recycled paper.
Lifeforms Art are generously donating  10% from the sales of their seahorse t-shirts and story book to The Trust.
Seahorse and Seadragon postcards – send a message to someone special!
A stunning set of images featuring seahorses and seadragons have been made into a series of 6 individual postcards.  With an envelope (not supplied) they would make a fantastic alternative to notelets!
They are for sale for £7.65 (incl. P&P in the UK only) with 100% of the profits going to the work of The Seahorse Trust.
The images have been kindly donated by the photographers for use of The Trust to aid its work. If you'd like to buy a set or two, then please email us direct at – theseahorsetrust@gmail.com
The Pottering Artist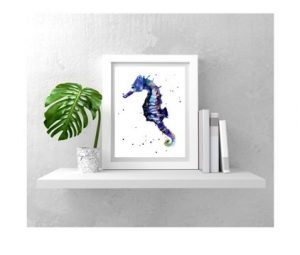 …for whimsical watercolour animal art and online watercolour wisdom courses!
Have a budding artist in the family? Then  what could be better than treating them to an online watercolour course?
Also see the beautiful cards (especially the seahorse one!) and pictures by nature artist Alison Fennell.
Email Alison on thepotteringartist@hotmail.com to learn more about her art and courses.
Seahorse art – something unique!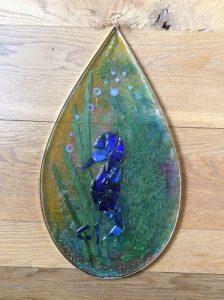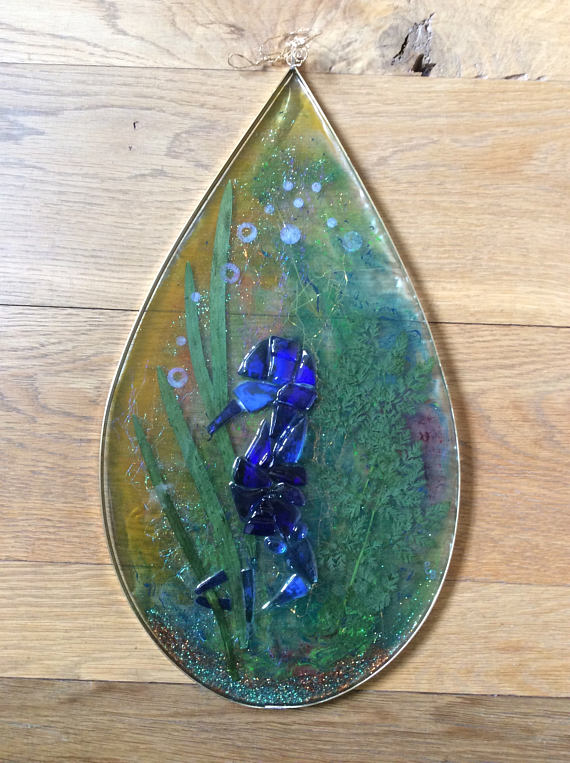 Unique one-off Seahorse art.  Patti Boness' work is varied – from a  simple style of Pointillism, which she has developed, preferring to use sepia and black pens, from Tuscany landscapes in acrylic, to work using slate, beach finds and metallic paints set in resin.  Her inspiration comes from her love of the countryside and many years of diving,  with her first sighting of a seahorse whilst diving on the south coast of England.  Due to her passion for seahorses, Patti donates 10% from any sales of products featuring a seahorse to The Seahorse Trust.
Purchases can be made by contacting Patti at:-pattiboness1@gmail.com  , via her Facebook page: PattisArtsandCrafts or on her Esty page: www.etsy.com/shop/CanvasSlateandWood
Live Algae UK – feed your tank!

Want to buy something for the reef tank enthusiast? Here's the ideal gift – premium marine algae from the UK.  The algae are sustainable and doesn't affect habitats in the wild, plus Live Algae UK make a donation to The Seahorse Trust from the sale!
Immortal Beloved – for the one you love!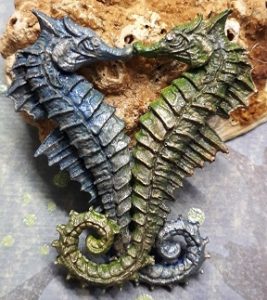 Artwork by Rachael Woodcroft.  Have a special person in your life to buy for?  Rachael's "Seahorses in Love" brooches are hand-moulded and individually hand-painted, with no two ever the same.   Available in a variety of colours, each pair is shaped into a slightly different tail embrace, and has a tiny Swarovski Crystal inset into each eye.
Each brooch is sold for £25.00 of which 25% will go to The Seahorse Trust – that's £6.75 per brooch!
Susan Fowler Art – for the poet in your life!
Susan, whose shop is in Penzance, Cornwall, has written a wonderful seahorse poem on a beautiful greetings card, entitled 'A SEAHORSE WISH'. She is kindly helping to raise funds for the Trust from each card sold!
And finally …..
donations – donations – donations – donations – donations – donations – donations
If you haven't been tempted by any of the above goodies for that special Christmas gift, then do consider making a donation to The Seahorse Trust. You can then share your love of seahorses with a family member, and help the Trust continue to support and protect seahorses across the world.
Don't forget to Gift Aid your donation so we can claim 25p for every pound you  kindly donate, free of charge to you!
Smile Amazon
If you're buying anything from Amazon at any time (not just Christmas!), then do remember to go via here as we receive a small percentage of the purchase price if you choose us as your charity – at no extra cost to you!
Please remember to quote "The Seahorse Trust" on ALL orders to ensure we receive the donation.
Wishing you a very Happy Christmas from everyone at The Seahorse Trust!