Great news, we have had reports coming in of shops selling curios and so we are working behind the scenes, trying to sort this out.
Interestingly Lucy one of our volunteers kindly reported stalls selling curios in Bulgaria, which has been very useful. We might not be able to do anything about these ones in other countries yet but please send them in any way as they will help us shape the campaign in the future.
I have attached two pictures Lucy took of Seahorses and a Porcupine Puffer which were being sold. It has to stop and only you can do this.
If you see marine and other curios for sale please report them to us. If can give the address and details and if you have pictures that would be great but please make sure this is peacefully done.
Send your information to Illegaltrade@theseahorsetrust.org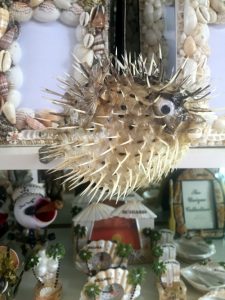 Porcupine Pufferfish for sale in Bulgaria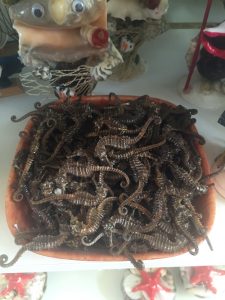 Seahorses for sale in Bulgaria